A career as a service engineer can be an extremely rewarding and interesting role - often featuring the opportunity to regularly travel to new locations and meet a variety of different people.
Ultimately a service engineer needs to be very skilled in their profession, responsible for often visiting clients or remote locations to resolve issue and perform maintenance functions. Put simply, a service engineer position will involve assessing, installing and fixing equipment or machinery.
Below we have compiled 3 Service Engineer positions which are currently advertising for job applications on the Made Futures website.
Service Engineer - Unison Ltd
Unison Ltd are seeking an experienced Service Engineer, who is prepared to travel worldwide.
Based in North Yorkshire, expected to travel worldwide
Salary £30,000-£50,000
Must have BTEC, NVQ Level 3, Advance GNVQ time served apprenticeship AND/OR proven practical experience in mechanical and electrical engineering in industry
Field Service Engineer - Prima Power UK

This is an exciting opportunity to join the UK subsidiary of a global leader in high-tech Laser and Sheet Metal Processing machinery
Home based role, with extensive travel to locations around the UK and Ireland
Salary upon application
Demonstrable long-term experience as field service engineer or maintenance engineer, preferably multi-skilled 'mecha-tronic'; recognised engineering qualifications, e.g. ONC / HNC / NVQ
Service Engineer (Oil) - Filtermist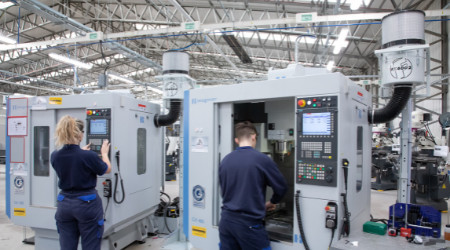 Filtermist Systems Limited need someone to join our growing Oil Mist Service team to Service, repair and re-Install. Including an extensive internal training program, fully expensed company vehicle, mobile phone and tablet.
Based in Leeds, however service further than normal from the engineer's base may occasionally require overnight stays to optimise working time
Salary dependant on experience
Previous experience in a similar role preferable, as well as experience of hand and power tools